1779-1863
Member of the NYISE's Board of Managers 1840-1850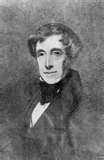 The
Church of the Intercession
has a Clement Clarke Moore Candlelight Service annually in celebration of his poem. This year's reader is Kaity Tong, a WPIX11 New Anchor. The service ends with a short walk to his grave on the church grounds.
Clement Clarke Moore was born on June 15, 1779 in New York City. Moore was the only son of Benjamin Moore, president of Columbia College and bishop of the Protestant Episcopal Church in New York. He graduated first in his class from Columbia College in 1798 and got a Masters Degree from there in 1801.


Moore married Catherine Elizabeth Taylor in 1813, and they settled at Chelsea, in what was then a country estate outside New York City. Clement Moore is considered the savior of New York's Greenwich Village. He wrote a 60-page pamphlet anonymously that argued against extending the orthogonal grid of streets into the village. Clement Clarke Moore His arguments were persuasive and the grid stopped at 6th Avenue and at 14th Street. He was a professor of classics at the General Theological Seminary in New York and wrote a most famous scholarly work on the lexicon of the Hebrew language.


From 1840 to 1850, he was a member of our school's board of managers. The school was then known as The New York Institution for the Blind. The school was located on 34th Street and 9th Avenue during that era. The school moved to Pelham Parkway in the Bronx in 1922 and it is known as The New York Institute for Special Education.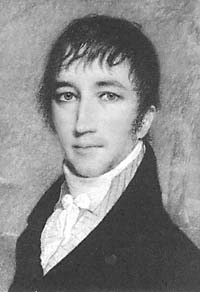 He is buried at the Trinity Church Cemetery and Mausoleum in Upper Manhattan between Broadway and Riverside Drive, at the Chapel of the Intercession (now The Church of the Intercession). The Trinity Cemetery uptown is a beautiful cemetery. Charles Dickens' son, Alfred Tennyson Dickens, is interred here, as are John James Audubon and John Jacob Astor.