WELCOME TO THE READINESS PROGRAM
The Readiness Program provides special education services to children ages 3-5. Students who have been identified as a preschooler with a disability and have a recommendation for special education are placed in the program through their local Committee on Preschool Special Education.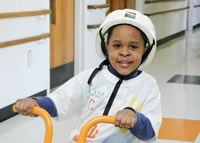 Before being accepted and entering the Readiness Program, the local CPSE will develop an Individualized Education Plan (IEP) outlining developmental needs to be addressed, therapies to be implemented and goals to be attained within a designated time frame. Therapies provided in the Readiness program include Speech and Language Therapy, Occupational Therapy, Physical Therapy and Counseling. The program offers varied classroom sizes.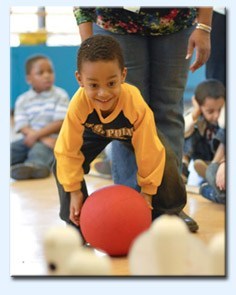 Classes are small, with a ratio of 1 Teacher and 2 Teacher Assistants to classes of as few as 8 students to a maximum of 12 students per class. Class size or ratio is determined by the local CPSE and is based on an Individual Education Plan that enables children to learn in the appropriate sized environment that can fully address their needs. The goal of all our classes is to help develop readiness skills while fostering appropriate social and emotional relationships with adults and peers. With the right size classroom and instructional environment, students gain more skills and independence that will help determine their placement needs for kindergarten.
Children learn from their own experiences with the world. The Readiness Program helps them with the learning process by setting up learning opportunities that will help them to make good choices, explore purposefully, experiment as needed and practice their skills under the guidance and direction of the staff. Instructional strategies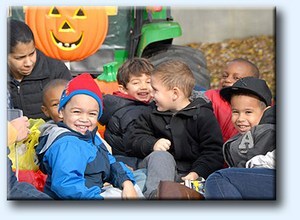 integrate academic and non-academic activities within a framework that stresses cognitive, language, motor, social and adaptive skills and the
generalization of the skills beyond the classroom.

Students in the Readiness Program receive yearly re-evaluation and quarterly progress reports. Information is shared among the professionals working with the students as well as with the parents on an ongoing basis.