James Boorman (1783-1866)
First Benefactor of The New York Institute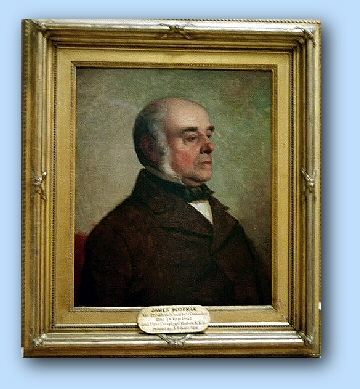 James Boorman Portrait. Balding grey-haired male with long sideburns. Brown coat, black cravat. Bust-length view facing viewer right.Not much is remembered of this man that so firmly planted the school in what was to become a landmark of New York City in the 19th century. James Boorman is recalled by some as the first benefactor of the school and a building on the Pelham Parkway school now bears the name Boorman House.
Mr. Boorman told the founders in the early formative years of the school that we could have an empty mansion he owned out in the countrysided in an area then called Strawberry Hill overlooking the Hudson. Its location in 1833 was at the outskirts of New York City far from the bustle of a city that had yet expanded to fill Manhattan Island. Offering the rent of one peppercorn per year, the Managers made plans to relocate on October 10, 1833.
On Ninth Avenue at 34th Street this property was bought from Mr. Boorman at a price far below its real value and thus was the Institution provided with a site and thereon was built, beginning in 1837, the substantial stone structure which for 87 years housed the school and was a famous landmark in that section of the city.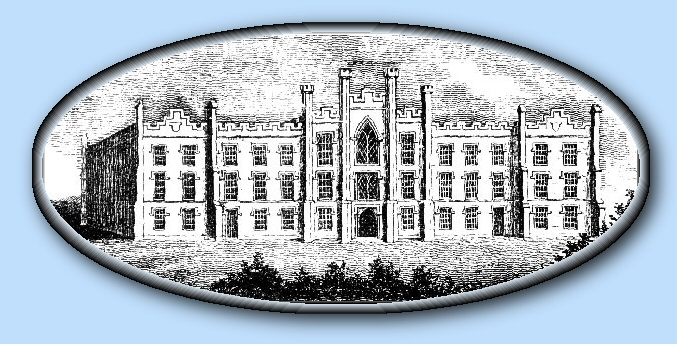 James Boorman was merchant, born in Kent County, England, in 1783 and died in New York City, 24 January 1866. He accompanied his parents to the United States when about twelve years of age, was apprenticed to Divie Bethune, of New York, and entered into partnership with him in 1805. Afterward, in connection with John Johnston, he formed the firm of Boorman & Johnston, which almost entirely controlled the Dundee linen trade from Scotland. The firm was one of the major exporters in New York of Virginia tobacco and one of the biggest iron importers into he country from Sweden and Russia.
Mr. Boorman served as director, vice-president and president of the Hudson River Railroad Company. He was also one of the founders of the Bank of Commerce. He retired from active business in 1855. The institution for the blind, the Protestant half-orphan asylum, the southern aid society, and the union theological seminary were among the recipients of his benevolance.
He is buried in Sparta Cemetery is located on Route 9 in Scarborough, across the highway from and just north of the Scarborough Presbyterian Church.
References:
Boorman Image: New York State Museum. "Photo Gallery: James Boorman." Digital Collections: New York Chamber of Commerce Portraits . Identifier: NYSM H-2003.41.125 . New York State Archives.
<http://iarchives.nysed.gov/PubImageWeb/viewImageData.jsp?id=10095>.