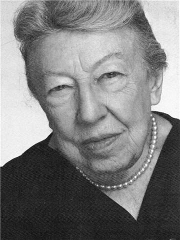 It is with sadness that we acknowledged the passing of one of our greatest instructors Elizabeth Thode Hoard at the age of 104. She served this school with great distinction for forty-six years and retired in 1973. For many of those years, she was the Director of Music.
She attended the Julliard School of Music and received the honor of playing at the White House for First Lady Eleanor Roosevelt.
She taught music at Bronx House for many years after retirement and at the age of 83 she founded the Bronx Conservatory of Music. For many years, the goal of this institution has been "to promote personal growth through the understanding of music". Their main campus is located at Bronx Community College.