Dr. Merle E. Frampton 1903 - 1998
Director of the New York Institute for the Education of the Blind 1935-1971
Dr. Merle E. Frampton died unexpectedly, December 17, 1998 in Portland, Oregon. He was born September 15, 1903 in Smithfield, West Virginia. Dr. Frampton was Director of the New York Institute for the Education of the Blind from 1935 until his retirement in 1971. He was a graduate of Boston University, (MS, 1927) and Harvard University (Ph.D., 1934)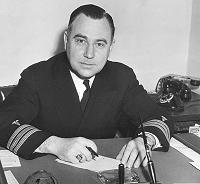 Dr. Frampton was Director of the New York Institute for the Education of the Blind from 1935 until his retirement in 1971 and was respected and influential in the field of education and rehabilitation of the blind and well known locally, nationally and internationally.
He sought to involve the private sector in the New York area to provide the best educational opportunities available for the visually handicapped, the deaf -blind, and multiple handicapped through proper facilities, and prepared teachers at the New York Institute For The Blind. He started the first program for graduate students in the field of special education at Columbia University, and personally financed scholarships with his Columbia and Hunter teaching stipend.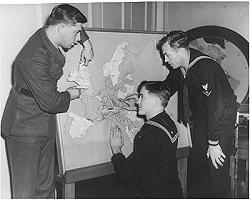 Visually handicapped children from schools on the East Coast enjoyed valuable summer experiences in independence at the first camp for them in the United States started by Dr. and Mrs. Frampton in 1938. Throughout his long professional career, he was involved in developing state and federal legislation to improve the public responsibility for the education of the handicapped. He helped establish the "Employ the Handicapped" week. During World War II he started the training program for Waves to be teachers for the program he set up for the rehabilitation of blinded Navy personel. After retirement, he worked for better diagnostic programs for young children with handicaps.
Throughout his career, Frampton travelled to Central and South America, Europe and Asia to help to establish programs and advocate for better facilities for visually handicapped children. Through his encouragement and aid, many young teachers from India, Central and South America, Asia and Europe were trained to bring expertise back to their country. He kept in touch with many of his students and their careers throughout the years. Dr. Frampton has left the world a legacy of his writings and the results of his devoted committment to the special educational needs of handicapped children.
Dr. Frampton, was well known nationally and internationally in the field of education and rehabilitation of the blind. Among his many highly respected and influentioal accomplishments were the following: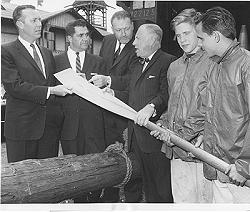 1935 -1971 Director of the New York Institute for Education of the Blind.
1936 Established the first training program for special education teachers at Teachers College, Columbia University. Professor of Education.
1938 Opened Camp Wapanacki in Hardwick, Vermont; the first camp for blind children in the country.
1939 Stared the program for deaf-blind and multihandicapped blind children at NYIEB
1940 Wrote the New York State law for education of Deaf and Blind
1944 Served as Chief of Rehabilitation services, Department of the Navy
1945 Organized Hunter College, Department of Special Education, Vice President of Hunter College.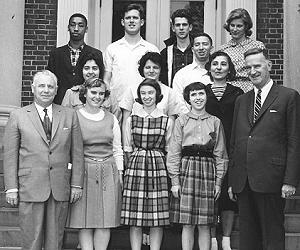 1945 Established Rehabilitation program for blinded Navy veterans
1949 Helped establish special education programs and facilities in Argentina
1959 Director of Congressional study, "Special Education and Rehabilitation.1963 Graduating class
1969 Built new Deaf Blind building at NYIEB
1975 Established Eyes Right Foundation for Handicapped Children, Tucson, Arizona.
1975 Established Arizona Diagnostic Training and Education Program at the Arizona School for the Deaf and Blind
He is particularly remembered for the great amount of literature added to the field of special education during his time. These include: Family and Society; (1935) Education of the Handicapped (1940); Methods of Teaching the Blind (1940); Our Present Revolution (1943); The School Assembly as an Education Force (1943) Rehabilitation in Theory and Practice (1947); Camping for Bind Youth (1949); The Residential School for the Blind(1952); Special Education for the Exceptional (1965); Forgotten Children (1969); Contagious Epidemic Trachoma (translation, 1974);
Dr. Frampton is survived by two daughters, Iris Muggethaler of Charlotte Vermont and Diane Bickford of Portland, Oregon and three grandchildren. A private memorial service was held in Portland, Oregon and interment will be in Princeton, New Jersey. In lieu of flowers, contributions may be made to Pacific Northwest AER; Dr.Merle E Frampton Scholarship Fund; 2214 East 13th Street, Vancouver, Washington 98661