Bernadette M. Kappen, Ph.D.
Executive Director, New York Institute for Special Education
The Commission on Independent Colleges and Universities in New York placed Dr. Kappen among "the most influential, innovative and outstanding individuals as graduates who help make New York State great". 
The Commission writes, "When she was a sophomore at Dominican College, Bernadette Kappen signed up to tutor a little boy who had Down Syndrome and who was vision and hearing impaired. One of her mentors at the college helped her design activities that would help "Tommy," and she worked with him for more than a year." She says, "When I think back it was Tommy who directed me on my career path, and Sr. Mary McCormick was always a cheerleader and encouraged me."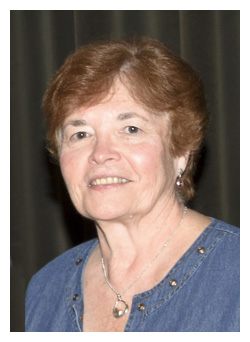 Now Executive Director of the New York Institute for Special Education, Dr. Kappen has spent her entire teaching and administrative career working in the education of children with visual and hearing impairments and additional disabilities. During her time at the Overbrook School for the Blind in Philadelphia, where she eventually became Director, Dr. Kappen worked with children and their families to develop language and communication programs with curricula that offered them skills for the future. Her programs became models for other professionals.

Dr. Kappen was recognized as "a compassionate leader" by Pennsylvania's Bureau of Special Education and was honored by the Governor of Pennsylvania as "an extraordinary presence in special education". "I feel I have been able to help children improve the quality of their lives through good educational opportunities and to support their families," she says. "The isolation that the families and children face is sometimes greater than the disability."
She states that Dominican College opened the doors to her future, where she was encouraged to try new things and gained real-life experiences in the field of education. After 25 years at the Overbrook School, Dr. Kappen returned to the New York Institute for Special Education, where she initially worked following her graduation from Dominican.

Today, as head of this private, nonprofit, nonsectarian educational facility that provides quality programs for children who are blind, or who have visual impairments, emotional or learning disabilities, or developmental delays, she carries on her life work. She advocates for these students and helps their families to become good advocates. She also draws much satisfaction from encouraging staff to grow into outstanding educators.
"I have had the most wonderful experience as a result of selecting a career in education," Dr. Kappen says. "The children provide so much joy and seeing them grow and learn is thrilling. I have worked with outstanding individuals who would do anything for the children… I am truly blessed."