PREPARED and published at THE NEW YORK INSTITUTE FOR THE EDUCACATION OF THE BLIND, this booklet, as its title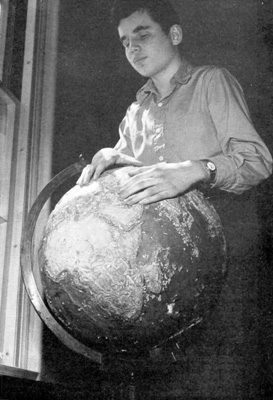 'THESE ARE OUR CHILDREN suggests, is dedicated to the triumph over blindness made possible through education, training and public enlightenment.
On the pages to follow is traced the story of THE NEW YORK INSTITUTE FOR THE EDUCATION OF THE BLIND, its service to the blind, and suggestions for the improvement of that service.
If the reader will have acquired a better understanding of the problems, capabilities and aspirations of the blind, the purpose of this booklet will have been well served.
For the education of the public out of much of its misconception concerning the blind will have a salutary effect in helping the blind to minimize their affliction and to take their rightful place in society.
Finally, it is hoped that this better understanding of the blind and of the Institute program on their behalf will rally new friends and new support to their cause everywhere.
THE NEW YORK INSTITUTE FOR THE EDUCATION OF THE BLIND
999 PELHAM PKWY., NEW YORK 69, N. Y.
TELEPHONE: Klngsbridge 7-1234