Henry Stainsby, superintendent of Birmingham Institution of the Blind in England and Alfred Wayne invented several devices with the first one in 1899.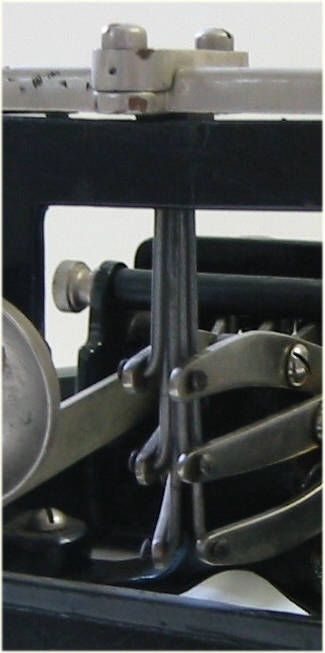 Braille shorthand was developed at the Birmingham Institution for the Blind around 1895. It was popular in England thanks to this and similar machines. The machine allowed a blind typist to record dictation at a rate of 110 to 120 words per minute and with the standard typewriter of the day created jobs as clerks in business offices.
Braille shorthand could be written on regular brailling machines, but the speed attainable with Stainsby could not be. The paper was in a form of a long narrow strip about 1 inch wide on a roll. As the dictation was taken, it passed into a receiving basket. When finished, the tape was either rewound back on to the roll and read or, torn off and transcribed from the basket.