While there is some historical controversy on who invented New York Point, we give credit to William Bell Wait for its development and promotion. At the beginning of the 20th century it was the most widely used code in the United States. Today it is a relic almost forgotten.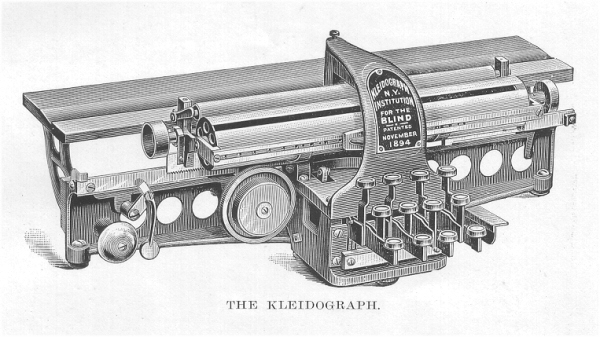 While the Kleidograph did have 12 keys, it was a writer designed for one handed use.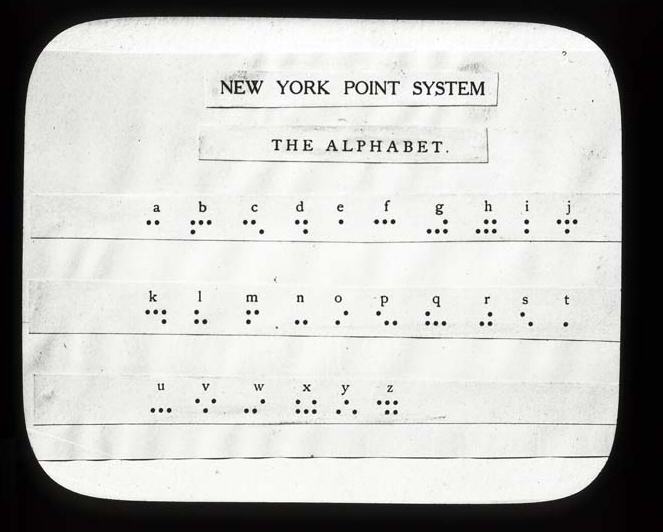 The New York Point Alphabet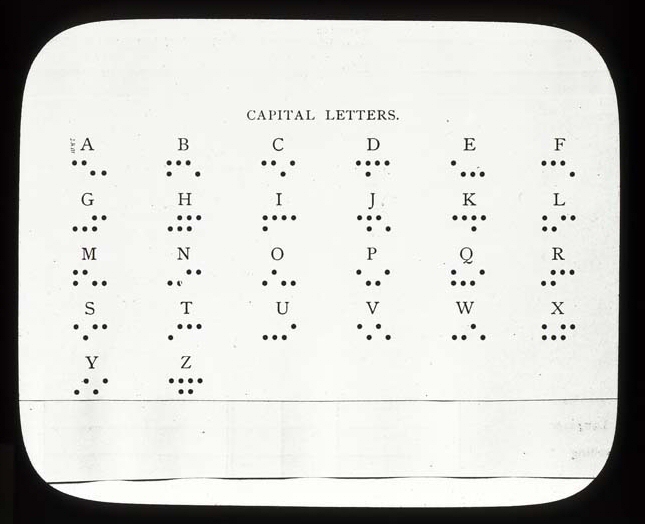 Capital letters of NY Point.