The lid of the box serves as the paper holder and guide for the placement of the pins used to produce the individual letter or words available in the box.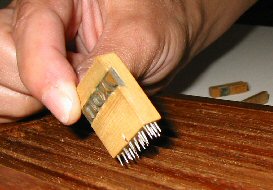 Closeup of one block that would produce the word YOU in pin holes on paper. Lid serves as a writing guide Here the wood grill raise and paper in place ready for pressing with the pins.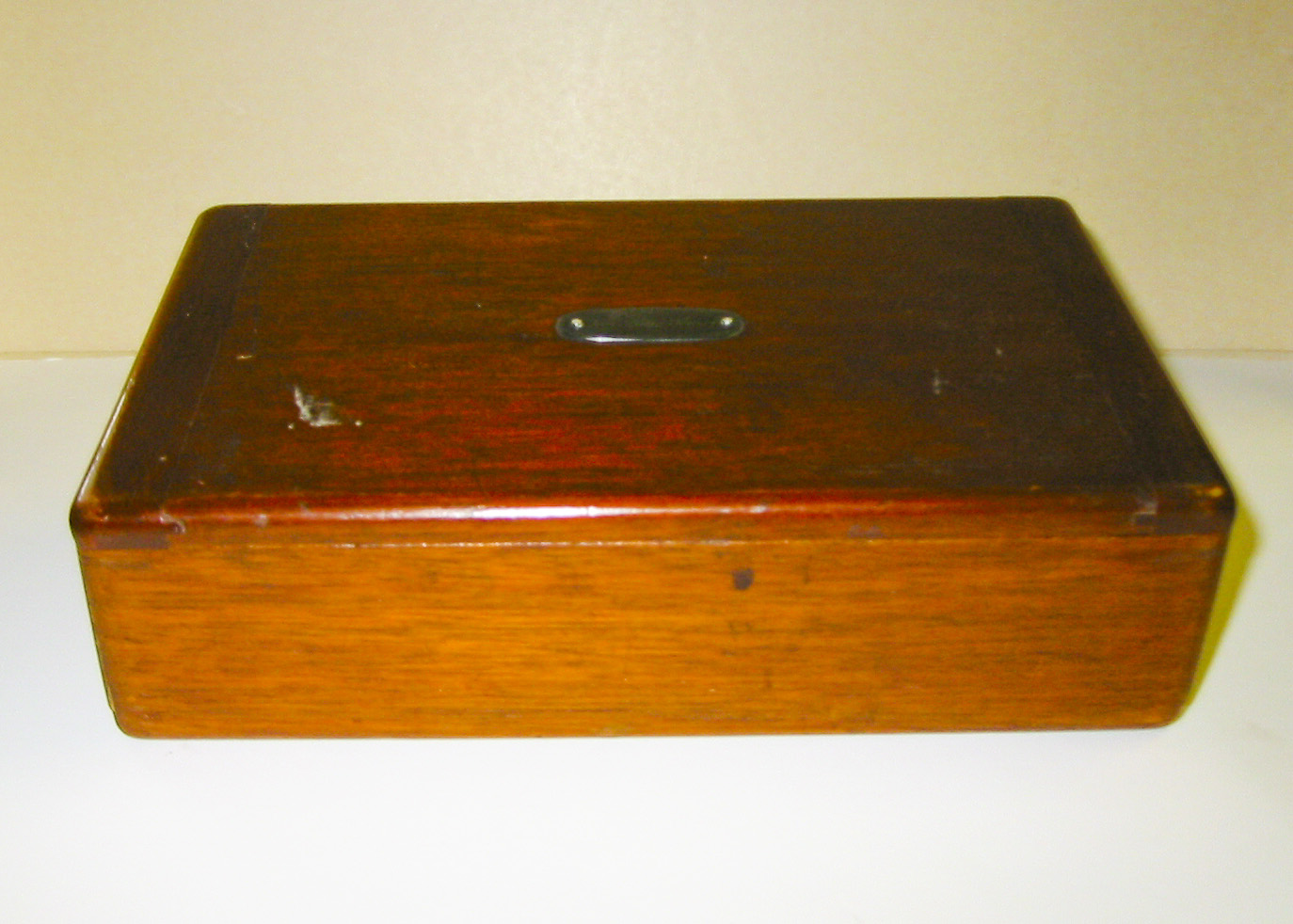 The pin box with the cover on.

Closeup of 5 pin blocks showing the copper symbols used to identifiy the individual pins.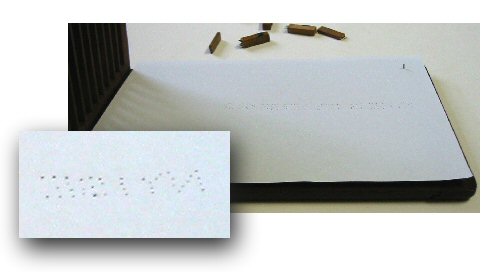 Pressed letters are written right to left and appear reversed when the paper is viewed.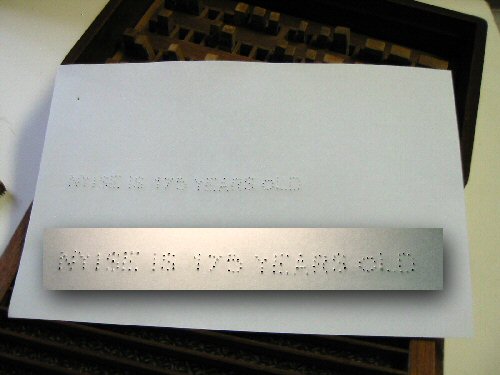 The "writing" is read when the paper is turned over and the formed English alphabet letter tactilly read.